In crystallography, atomic packing factor (APF), packing efficiency, or packing fraction is the sum of the sphere volumes of all atoms within a unit cell (assuming the atomic hard-sphere model) divided by the unit cell volume.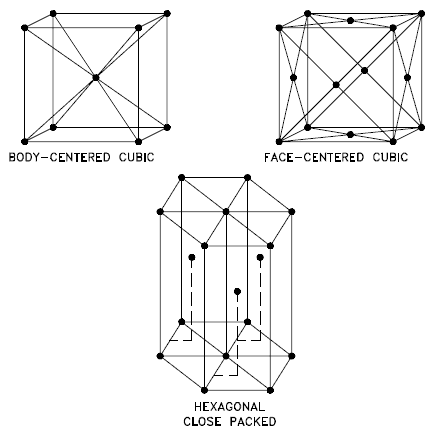 By convention, the APF is determined by assuming that atoms are rigid spheres, and the radius of the spheres is taken to be the maximum value such that the atoms do not overlap. In materials science, the atomic packing factor of a unit cell explains many properties of materials. For example, metals with a high atomic packing factor will have a higher malleability or ductility, similar to how a road is smoother when the stones are closer together, allowing metal atoms to slide past one another more easily.
For example, in an fcc arrangement, a unit cell contains (8 corner atoms × ⅛) + (6 face atoms × ½) = 4 atoms. This structure, along with its hexagonal relative (hcp), has the most efficient packing (74%).